A straight spine for a restful sleep
Do you toss and turn at night and wake up exhausted? Or perhaps you feel like you sleep well enough, but your body is sore and achy in the morning? Pillows truly affect your day, though most of us are unaware of that simple fact. Your pillow affects the way that your neck aligns with your spine, and can either alleviate pain or put extra strain on your back. The wrong pillow can cause headaches, create long-lasting skeletal misalignments and impact the overall quality of your sleep in general.

At LMC we consider the shape of your spine and the width of your shoulders and neck as well as your sleeping position to help you choose the correct supportive pillow. Buying the right cushioning for your upper body and positioning it correctly is one of the most important elements of a successful sleep experience. The correct pillow also help aligns your spine as you sleep, relieving pain or completely preventing many common back and neck conditions.
Belair
Firm support
Regulates temperature and moisture
Height-adjustable with removable inserts
Hydrophilic
Hypo-allergenic
100% washable cotton cover
Climat Nature
Airy and soft feel
100% goose down
Great moisture absorber
Refillable, with option to adjust the volume later
Daunalex
Soft, downy support
Latex core with a wavy surface varying in depth and topped with 100% Artic down
Removable panel insert allows for height adjustment
Hypo-allergenic
100%-cotton washable cover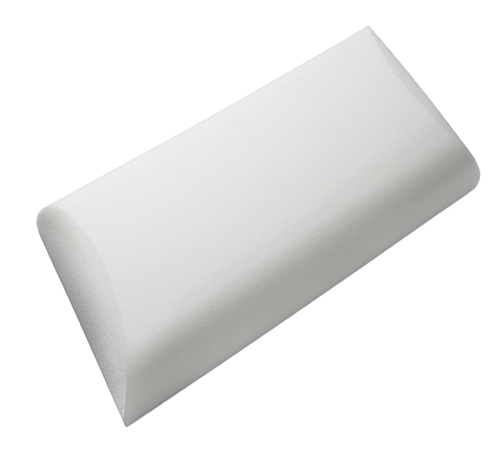 Variolux
Soft, flexible support
Viscoelastic core moulds perfectly to the shape of your head
Ideal for water beds and those who prefer to sleep on their stomachs
Facilitates an ergonomic sleeping position
Conventional viscoelastic foam with high air permeability
Hypo-allergenic
Ballerina
100% white goose down
Medium support
Three-chambered filled with 100% white goose down for long-lasting fluffiness
Machine washable
Climat Synthetic
Synthetic down
Soft support
Easy to shape
Height adjustable
Hypo-allergenic
Antibacterial, antifungal and anti-dust mite
Machine washable